The study is led by Professor Anthony Swerdlow, Professor of Epidemiology at The Institute of Cancer Research.
Professor Anthony Swerdlow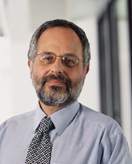 Breast cancer is the most common cancer in women in this country and sadly it leads to many thousands of deaths each year. It is important that we find its causes so that future cases can be prevented. The causation of breast cancer is complicated and to help to unravel these complexities the study will need to include very large numbers of women and to continue over many years.
Anthony Swerdlow was educated in medicine at Cambridge and Oxford Universities and holds doctorates in epidemiology from Glasgow, London and Oxford Universities. After junior posts in clinical medicine, he worked in epidemiology in Oxford, Glasgow and London, before he joined the London School of Hygiene & Tropical Medicine in 1987. He was Professor of Epidemiology there from 1996-2000, and then moved to The Institute of Cancer Research, where he is Professor of Epidemiology,  and an honorary consultant at the Royal Marsden Hospital. His research has been in chronic disease epidemiology, mainly on cancer. He has been elected a Fellow of the Faculty of Public Health, the Royal College of Physicians & Surgeons of Glasgow, the Society of Biology, and the Academy of Medical Sciences.