This study is only possible because of the time and effort contributed by each of the 113,000 participants.
Find out more:
            How many women are taking part?
            How old are the women involved?
HOW MANY WOMEN ARE TAKING PART?
The study was launched with the aim of recruiting more than 100,000 women. The response to the launch in 2004 was rapid and beyond anyone's expectations. We are pleased to say that the target of 100,000 was reached in 2009 and we now have more than 113,000 participants.
HOW OLD ARE THE PARTICIPANTS?
The study members are aged 16 years and older , with most being between ages 25 and 64, and the oldest to join was over 100 years old.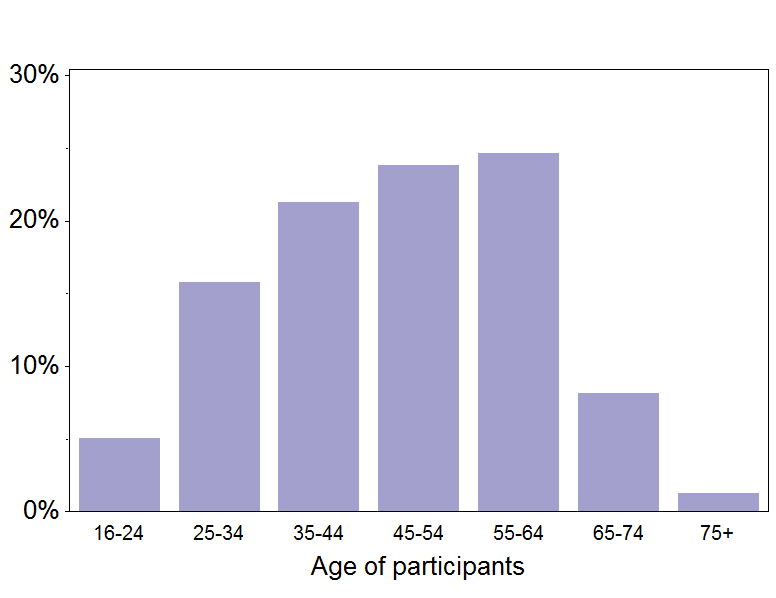 WHERE DO THE WOMEN COME FROM?
The members of the study come from all areas of the country. 
The graph shows the geographical distribution of the study members across the United Kingdom, Isle of Man and Channel Islands.